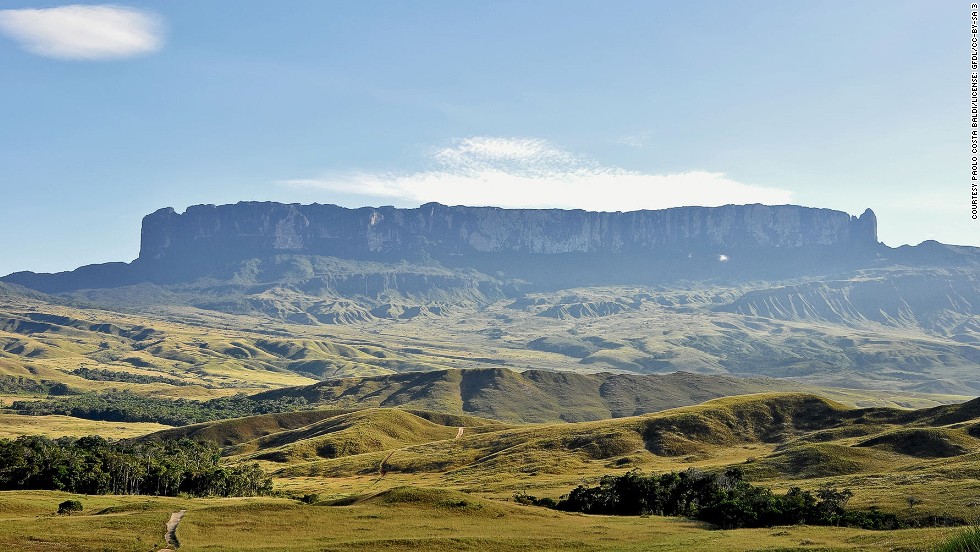 The World Cup may take center stage in Brazil over the next few weeks, but if you're traveling here, it's worth taking time away from the bars, pub, stadia and TV screens to enjoy some of the country's most beautiful assets.
Mount Roraima
Mount Roraima staddles the border between Brazil, Guyana and Venezuela. Its rock formations, rivers and waterfalls are said to have inspired Sir Arthur Conan Doyle's book, "The Lost World." More recently, Mount Roraima served as inspiration for a location in Disney/Pixar's "Up." The trip up Roraima can take seven to 10 days, but the return hike takes two and hikers are rewarded with waterfall baths along the way.
Mount Roraima
, Roraima; +55 95 2121 2561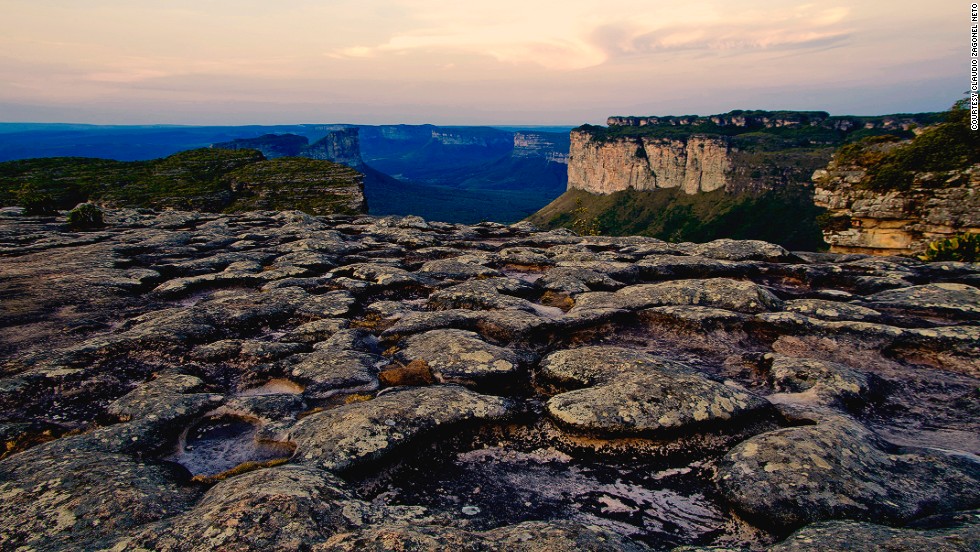 Chapada Diamantina National Park
Chapada Diamantina in the state of Bahia is one of the country's richest bio regions. Originally home to indigenous Maracás Indians, the area was flooded by explorers in the 1700s looking for gold and, later, diamonds. Today, the area is home to around 50 species of orchids, giant anteaters, wild cats and armadillos, as well as diverse flora and numerous birds and snakes, providing a sample of rare beauty in the midst of the caatinga shrubland.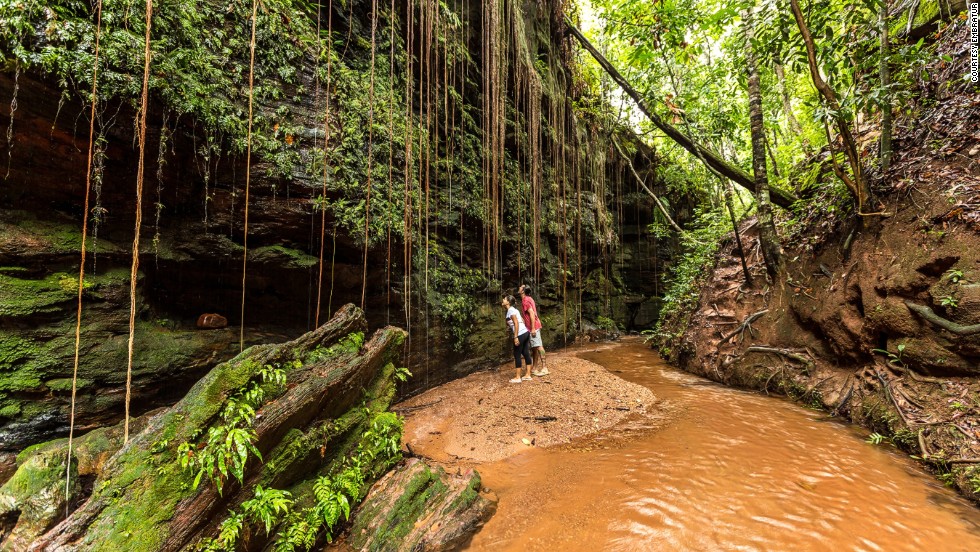 Jalapao State Park
The combination of plains, golden dunes, rivers and waterfalls makes Jalapao State Park a favorite with adventurers. After rafting in the Novo River rapids you can swim by the emerald Formiga Waterfall, enjoying the park's relatively untouched wilderness.
Jalapao State Park
, Mateiros, Tocantins; +55 63 3218 2357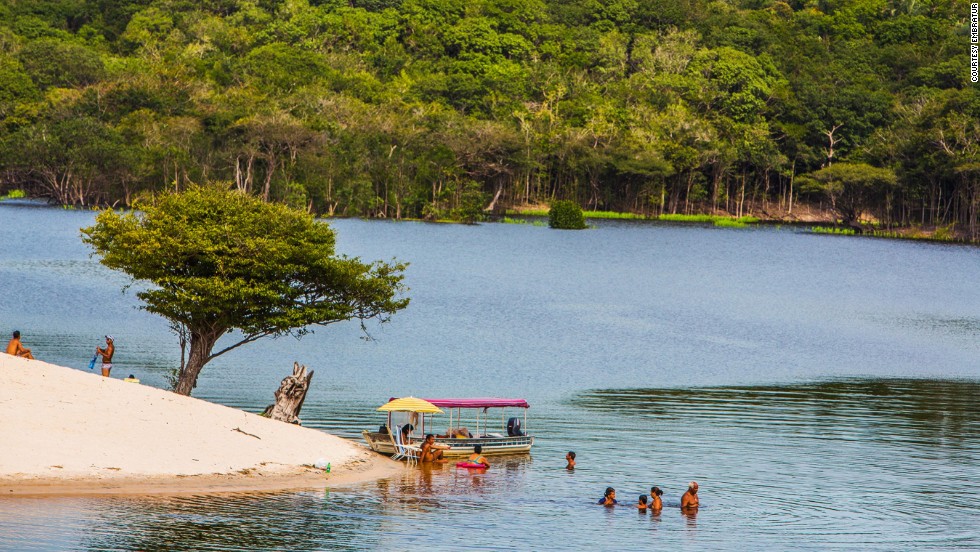 Amazon rainforest
The world's largest and most biodiverse natural reserve takes up almost half of Brazil at more than 4 million square kilometers. With a little luck, you can spot jaguars, pink dolphins and giant otters. Just bring strong mosquito repellant.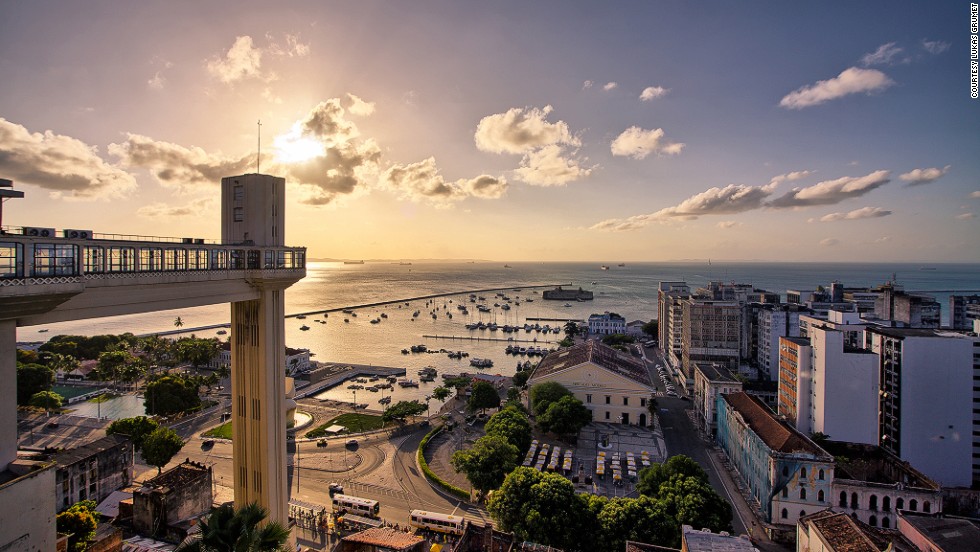 Elevador Lacerda
The elevator connecting Cidade Alta (Upper Town) and Cidade Baixa (Lower Town) in Salvador, Bahia, was the first to be installed in Brazil, in 1873. The original two-car elevator was given an art deco makeover in 1930. The restored and now four-cabin elevator provides the 22-second trip for around 10 cents.
Elevador Lacerda, Praça Municipal, Centro Histórico, Salvador, Bahia; +55 71 3243 4030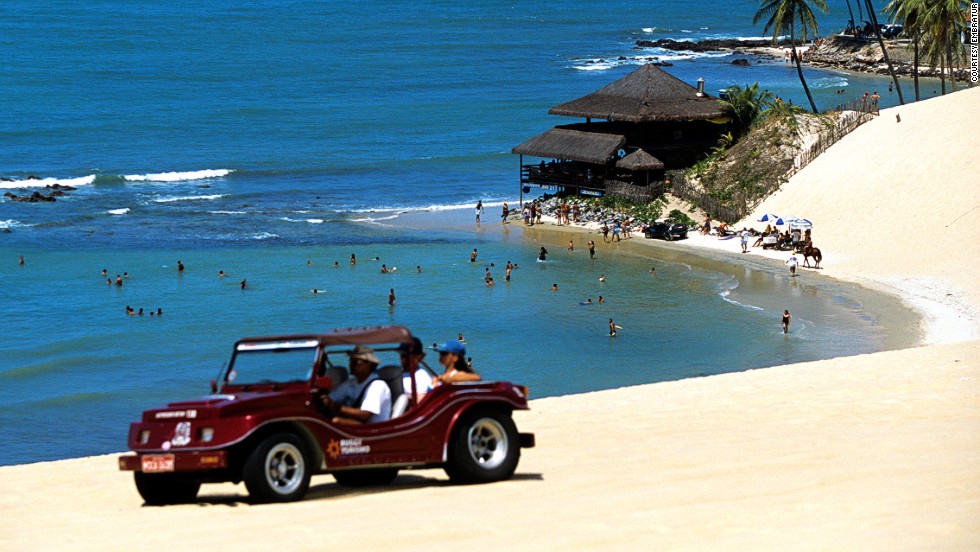 Dunas de Genipabu
A 15-minute drive north of Natal, the capital of Rio Grande do Norte state, Genipabu is best known for the buggy and camel rides available within the dunes and lagoons. The dunes are always changing, shaped and carved by strong winds along the Rio Grand do Norte coastline. One of the popular local pastimes is "esquibunda," which involves sliding down the dunes on a wooden board.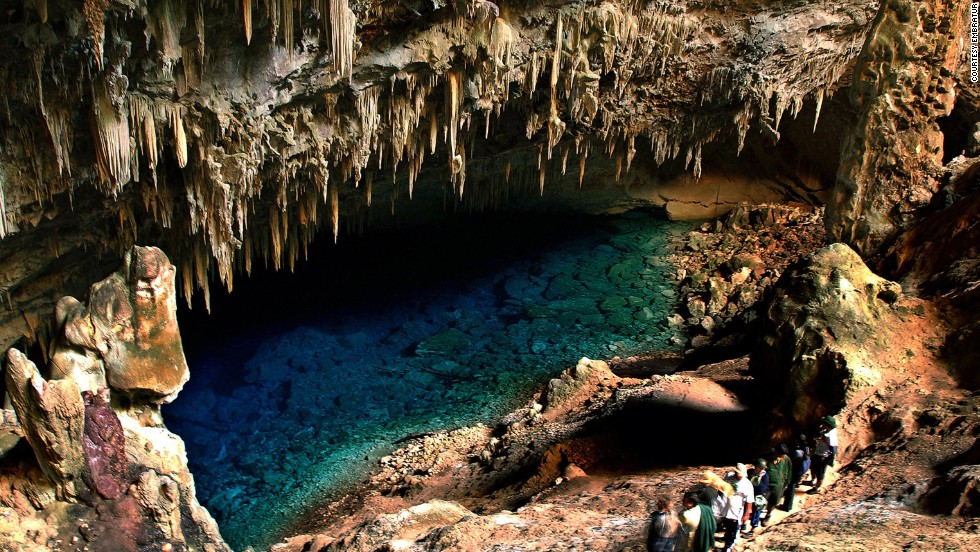 Gruta do Lago Azul
The "Blue Lake Grotto" is part of one of the world's largest flooded cavities. Its blue waters extend more than 200 feet deep. The mysterious source of the lake is believed to be an underground river, but that has yet to be located. The grotto is rich with prehistoric treasures. A Franco-Brazilian expedition in 1992 uncovered thousands of prehistoric animal bones, including saber-tooth tigers and giant sloths.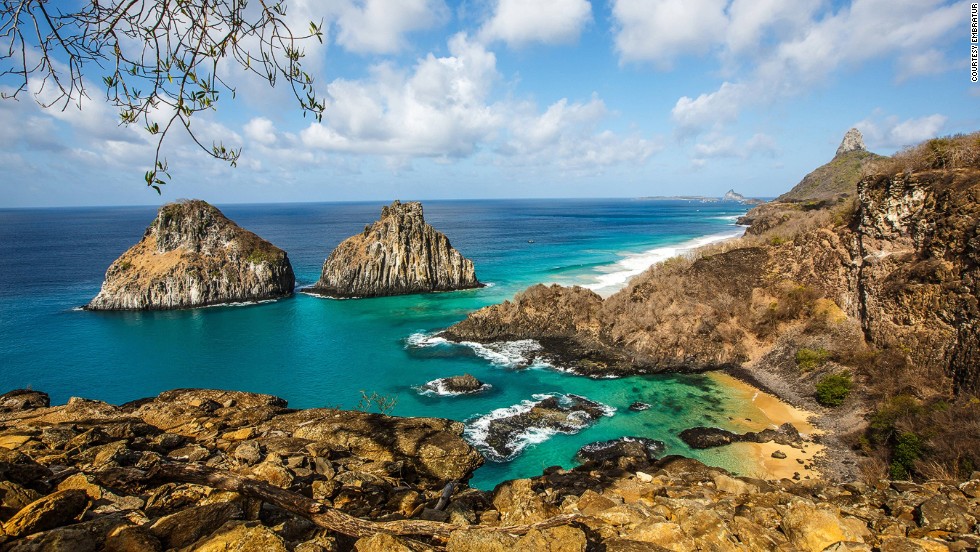 Fernando de Noronha
Located 354 kilometers off the coast of Brazil's northeast state of Pernambuco, the island of Fernando de Noronha is a sea turtle and spinner dolphin sanctuary. The archipelago has some of the best diving and surfing in Brazil. To preserve the ecology of the island, only 460 visitors are allowed on the island per day and a small Environmental Preservation Tax is required.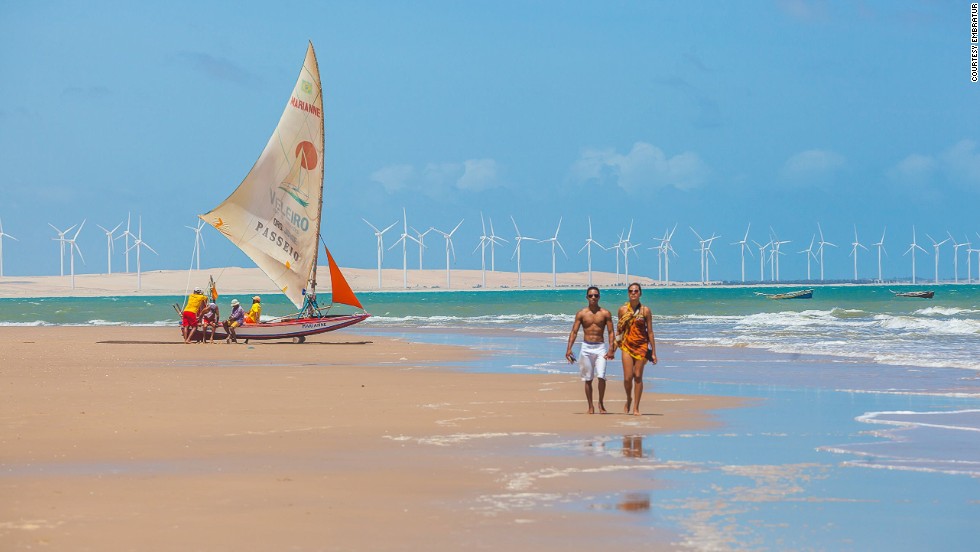 Canoa Quebrada
The popular dunes and beaches of Canoa Quebrada are a two-and-half-hour drive southeast of Fortaleza, the capital of Ceará state in northeastern Brazil. Many locals still work as "jangada" fishermen. A 30-minute ride in a wooden fishing raft costs around $5.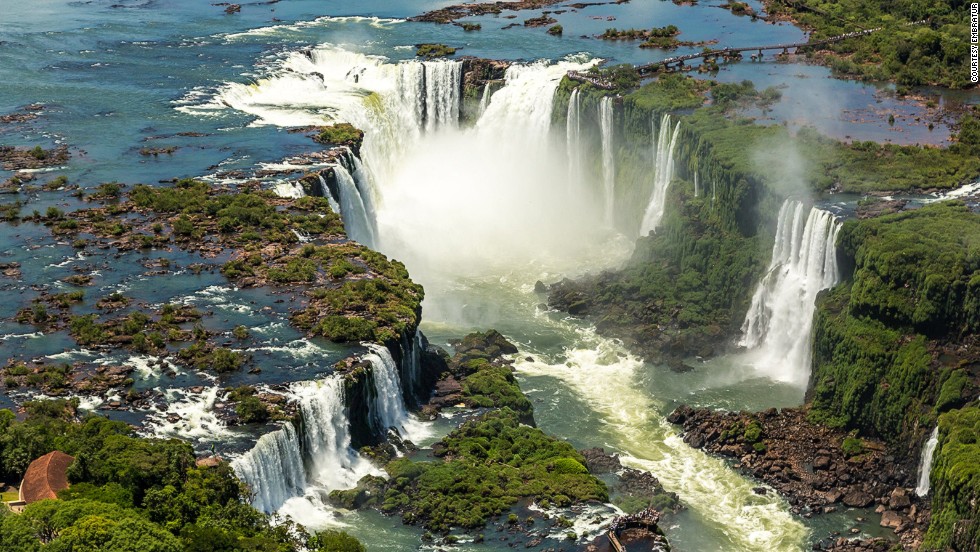 Iguazu Falls
The Iguazu Falls are made up of more than 270 smaller individual waterfalls, most of which, including Devil's Throat, are on the Argentine side. From the tourist walkways on the Brazilian side, in Brazil's Iguazu National Park, you get fantastic, thought not entirely spray-free, panoramic views.
Iguaçu National Park, Paraná; +55 45 3521 4400; entry from $17.50/adult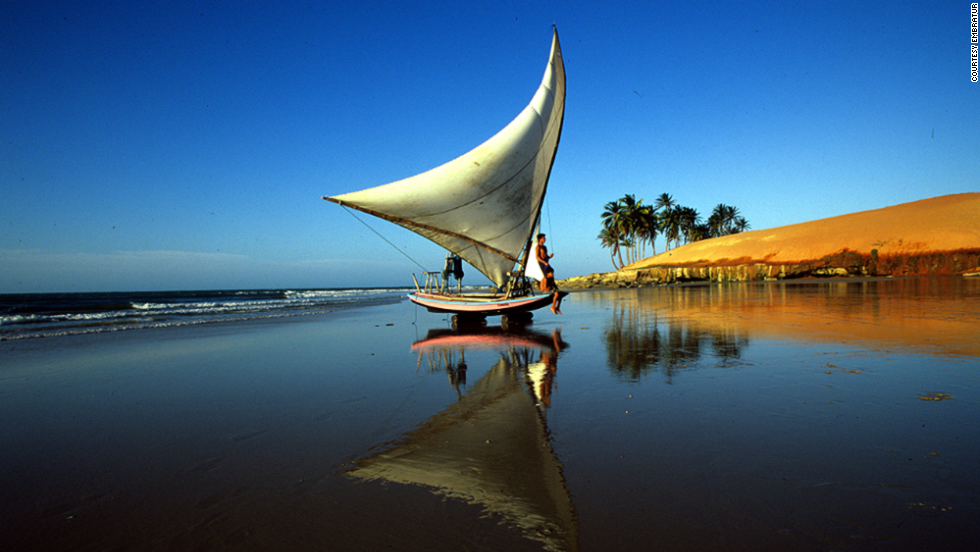 Fortaleza
On the northeast coast of Brazil, the capital of Ceará state is well known for lobster and fresh seafood. Fortaleza's urban beaches are great for windsurfing and sailing.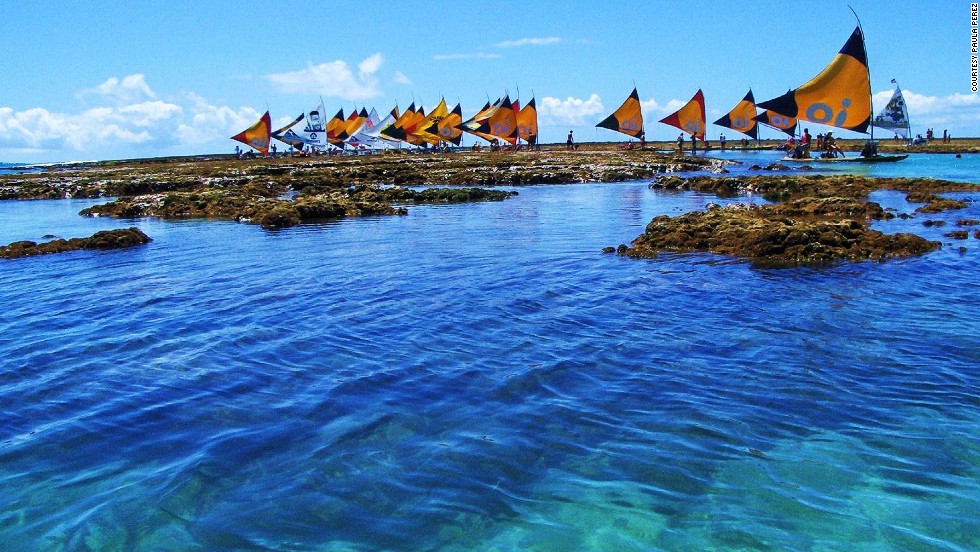 Porto de Galinhas
Often nominated as one of the most beautiful beaches in Brazil, Porto de Galinhas has pools of warm, clear water great for swimming and free diving, often with loggerhead turtles. At low tide, you can take trips on "jangandas" to see schools of fish among the coral reefs. Porto de Galinhas is a one-hour drive south of Recife.
Porto de Galinhas
, Ipojuca, Pernambuco; +55 81 3551 1156 (website Portuguese only)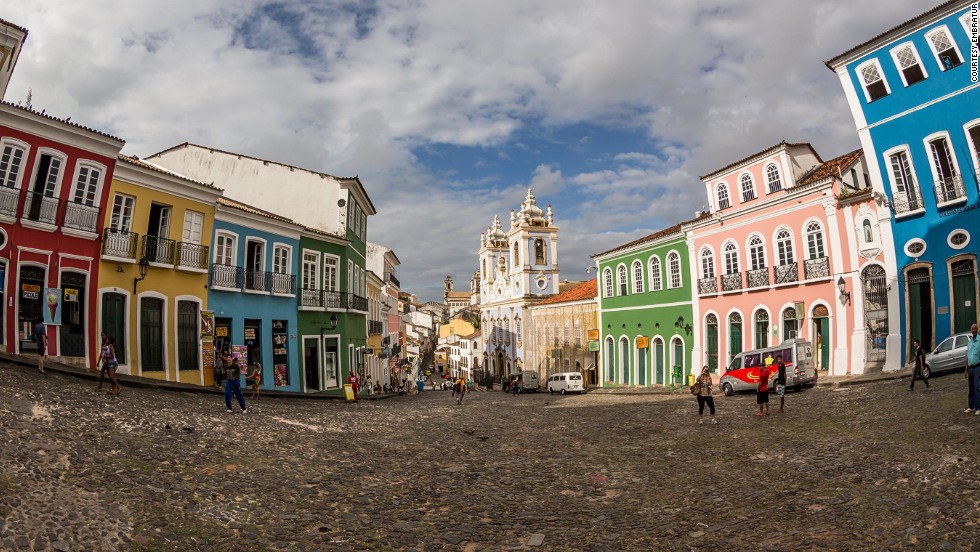 Pelourinho
Pelourinho is the historic center of the city of Salvador in Bahia state. Its photogenic streets feature brightly colored buildings, many with stucco facades. The colonial city is a convergence of European, African and indigenous cultures.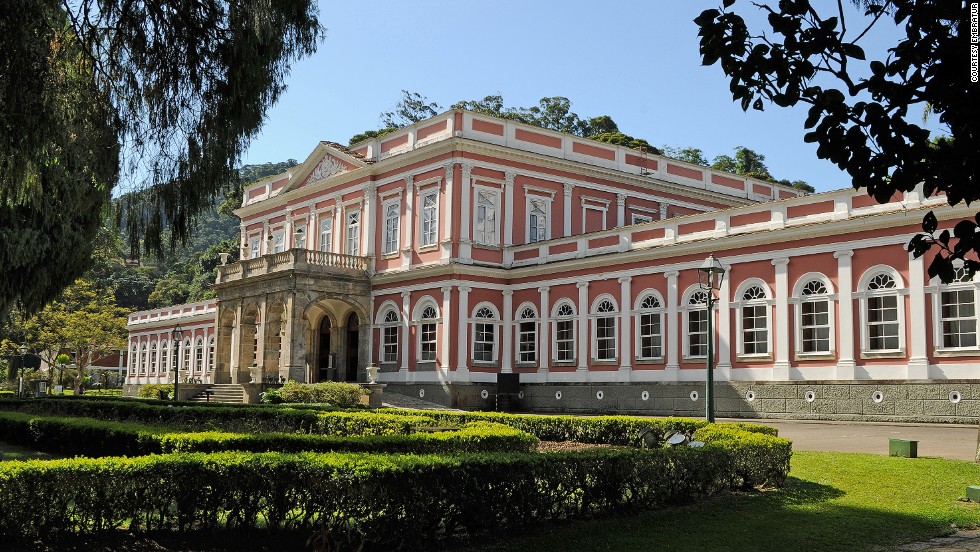 Imperial Museum of Brazil
The former summer palace in the middle of Petrópolis was built in the mid-1800s. Displays include the Brazilian Imperial Crown and Imperial Carriage. The museum is an hour's drive (70 kilometers) from Rio de Janeiro's city center and is one of Brazil's most popular museums with an average of 300,000 visitors a year.
Imperial Museum of Brazil, Rua da Imperatriz, 220, Petrópolis, Rio de Janeiro; +55 24 2245-5550; $3.50 per adult, $1.75 per student, teacher and senior over 60, free for children under 7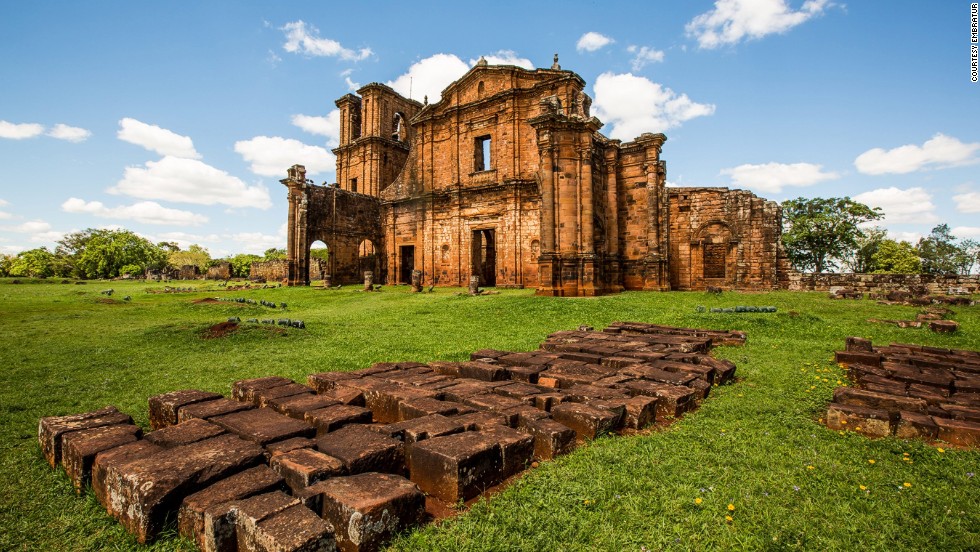 Sao Miguel das Missoes
A tour down the Rota das Missoes (Mission Route) means stepping back to the early decades of the 17th century to recall the work of the priests of Companhia de Jesus in their mission to evangelize natives in the south of the country.
The Jesuit mission's cathedral dates to the mid-1700s and was built over a span of 10 years by hundreds of indigenous Guarani people. Everyday at nightfall, the Sound and Light Show tells the story of the rise and fall of the Guarani people and the Jesuit missions of San Miguel.
São Miguel das Missoes, Road RS-536, Gio Grande do Sul; +55 3381 1294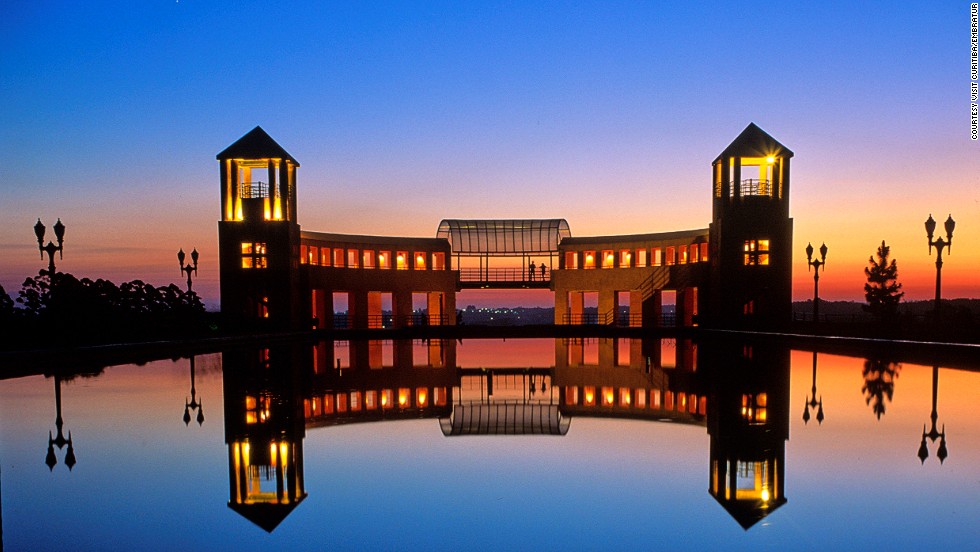 Tangua Park
Formerly a rubble recycling plant and a site for the disposal of industrial waste, Tangua Park was regenerated last decade and now has a jogging track, bike path and waterfall and is a popular tourist attraction.
Tangua Park, Rua Oswaldo Maciel, Taboão, Curitiba, Paraná; daily 8 a.m.-6 p.m.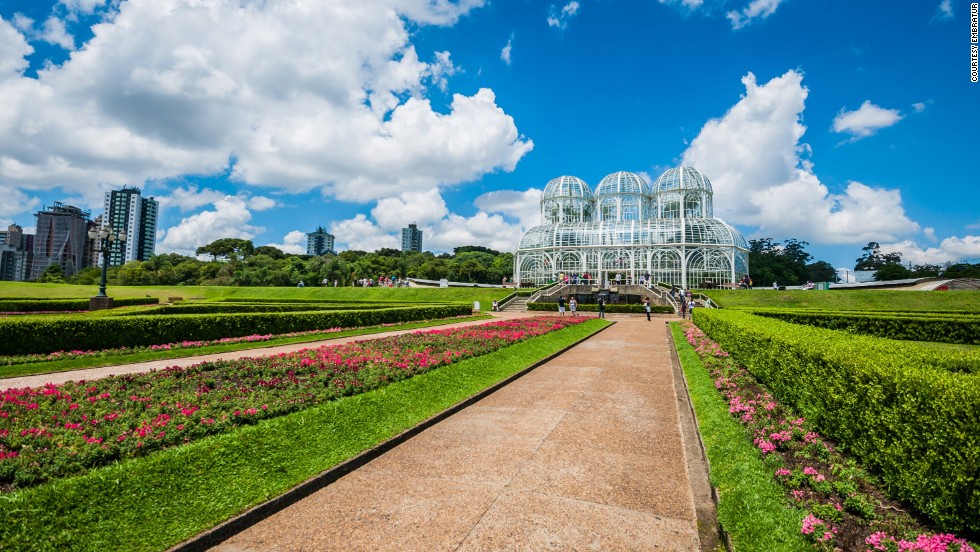 Botanical Garden of Curitiba
The path leading to this impressive greenhouse -- flanked by thousands of flowers -- is just as beautiful as the plants within the glass and iron structure. At the Jardim das Sensacoes, visitors can be blindfolded to experience the textures and aromas of plants in a more concentrated and novel fashion.
Botanical Garden of Curitiba, Rua Engenheiro Ostoja Roguski, 690, Curitiba, Paraná; +55 41 3362 1800; daily 6 a.m-7:30 p.m.; 6 a.m.-8 p.m. during summer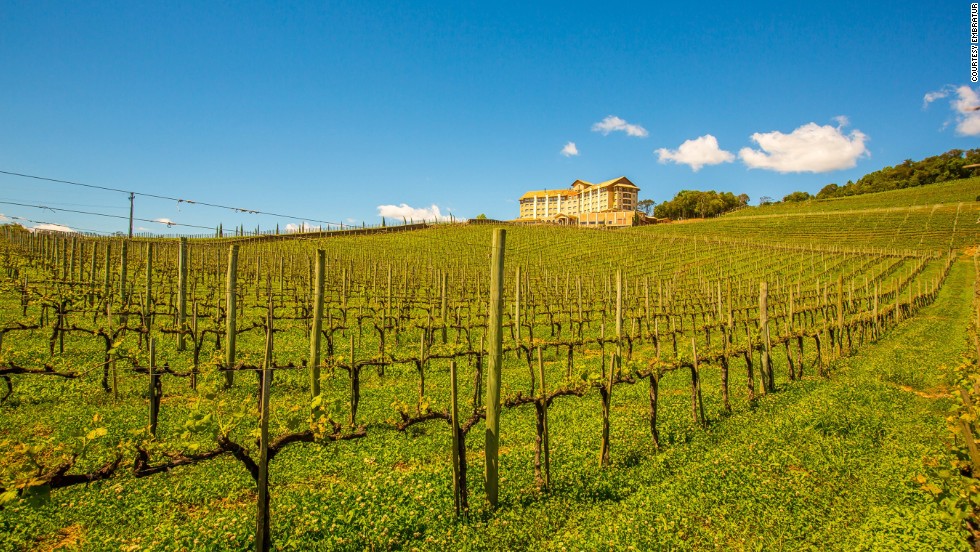 Bento Goncalves
Surrounded by hills, valleys and rivers, 24 municipalities make up the Grape and Wine Route in the south of Brazil. Wineries, cantinas, boutique restaurants, craft shops, art studios and small cheese and other regional food production facilities are scattered along the rural routes in the area. Bento Goncalves' love of wine and food stems from its history as one of the centers of Italian immigration into Brazil in the 19th century. The popular Valley of Vineyards route takes in visits to wineries and vineyards.
Bento Goncalves, Rio Grande do Sul; +55 54 3055 7135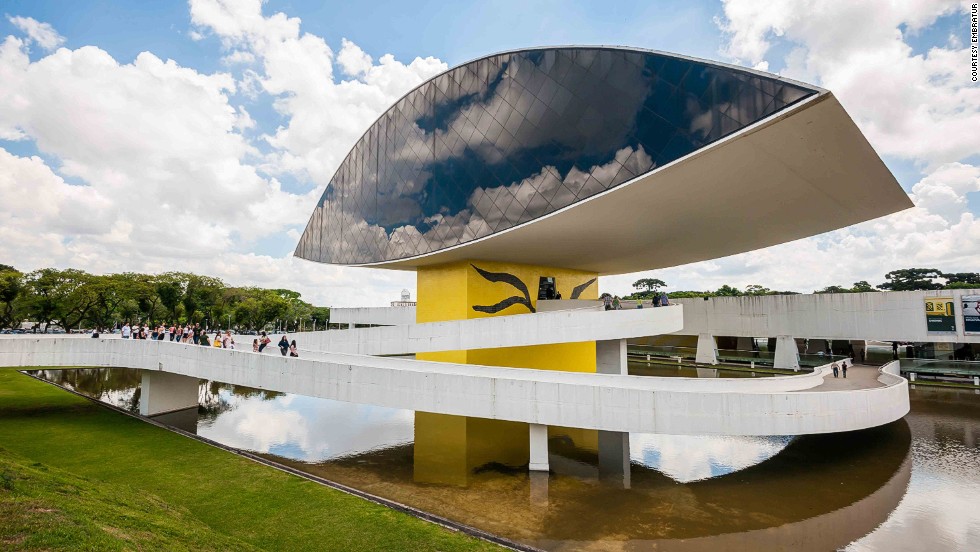 Oscar Niemeyer Museum
Oscar Neimeyer was 95 years old when he completed the Museum of the Eye. The museum focuses on art, architecture and design. Popularly known as "The Eye," the tower has four floors of exhibition space.
Oscar Niemeyer Museum, Rua Marechal Hermes, 999, Curitiba, Paraná; +55 41 3350 4400; Tuesday-Sunday 10 a.m.-6 p.m.; $2.70 per adult, $1.40 per student, free admission for children under 12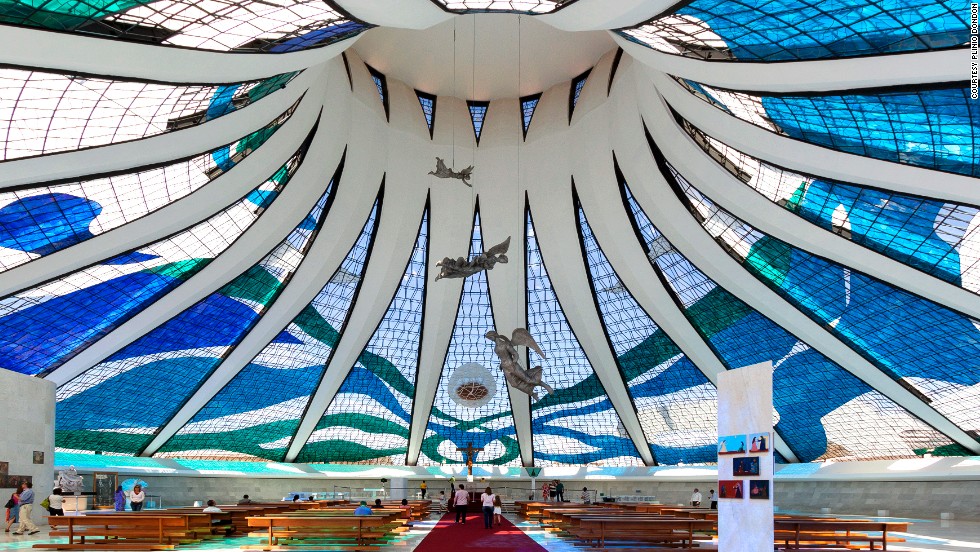 Cathedral of Brasilia
Another marvel by Oscar Niemeyer, the 40-meter-high Cathedral of Brasilia and its suspended angels are bathed with natural light shining through the stained glass. The circular structure has glass ceilings that start at the floor, supported by 16 curved columns. The cathedral can hold up to 4,000 people.
Metropolitan Cathedral of Brasília
, Esplanada dos Ministérios, lote 12, Brasília; +55 61 3224 4073
http://edition.cnn.com/2014/06/09/travel/gallery/beautiful-brazil/index.html